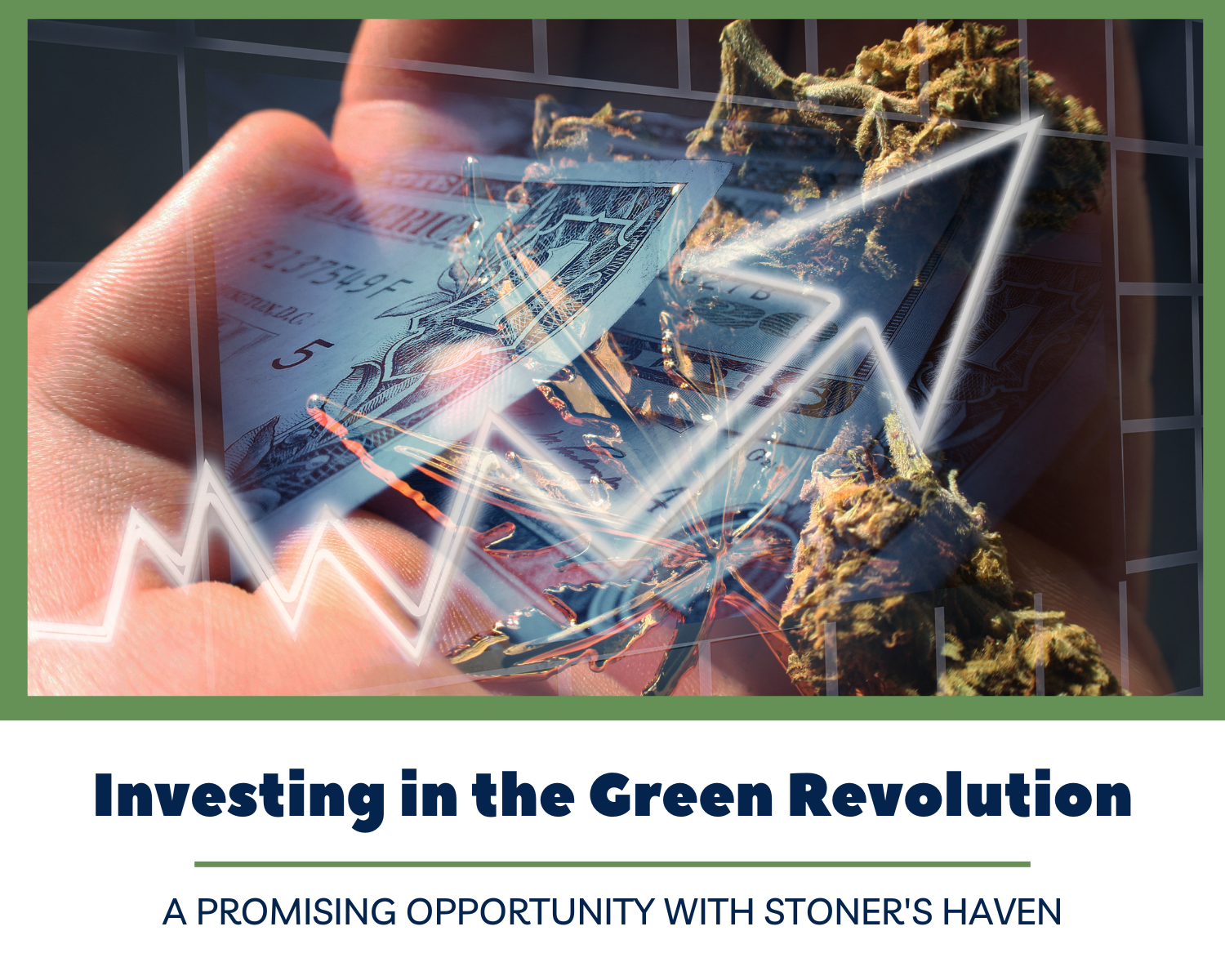 As laws surrounding cannabis continue to change, investing in this industry offers a compelling opportunity for investors seeking high returns in a rapidly expanding market. Stoner's Haven, a prominent and emerging cannabis company, is poised to capitalize on this green revolution and is offering opportunities to invest in their company. Join us as we explore the exciting prospects of investing in this promising industry.
The Rising Tide of the Cannabis Industry
In recent years, the public perception and regulatory acceptance of the cannabis industry have significantly changed. With more states legalizing cannabis for medical and recreational use, the market is expected to experience exponential growth. As a new player in this industry, Stoner's Haven has the potential to benefit from this favorable trend.
Stoner's Haven has taken a strategic approach to establishing a strong local market presence in regions with favorable cannabis regulations. This positions our company for continued growth as more jurisdictions embrace legalization. By staying ahead of the curve in New Mexico's market, Stoner's Haven can gain an early advantage in the rapidly growing cannabis industry.
A Dynamic and Resilient Market
Investing in the cannabis industry comes with some inherent risks, but it also provides significant resilience and adaptability. As a relatively independent sector, cannabis investments can offer diversification benefits and help mitigate exposure to fluctuations in traditional financial markets.
By investing in Stoner's Haven, you have the opportunity to be part of the green revolution and potentially experience significant growth in a dynamic and burgeoning industry. As the cannabis market continues to expand and regulatory barriers crumble, Stoner's Haven is in a prime position to capture its share of this lucrative market. However, it's important to approach cannabis investing with due diligence and awareness of the inherent risks involved. Be sure to conduct thorough research, seek professional advice, and align your investment decisions with your individual risk tolerance and financial goals.
Keep in mind that the cannabis industry is rapidly evolving, so it's crucial to stay informed about market trends and changing regulations. With careful consideration and a forward-looking approach, investing in Stoner's Haven could be a step towards riding the green wave of the future.
Disclaimer: All information presented was current at the time of posting but may be superseded by subsequent disclosures or changes to local, state, or federal law(s). The company assumes no duty to update the information to reflect subsequent events and developments.